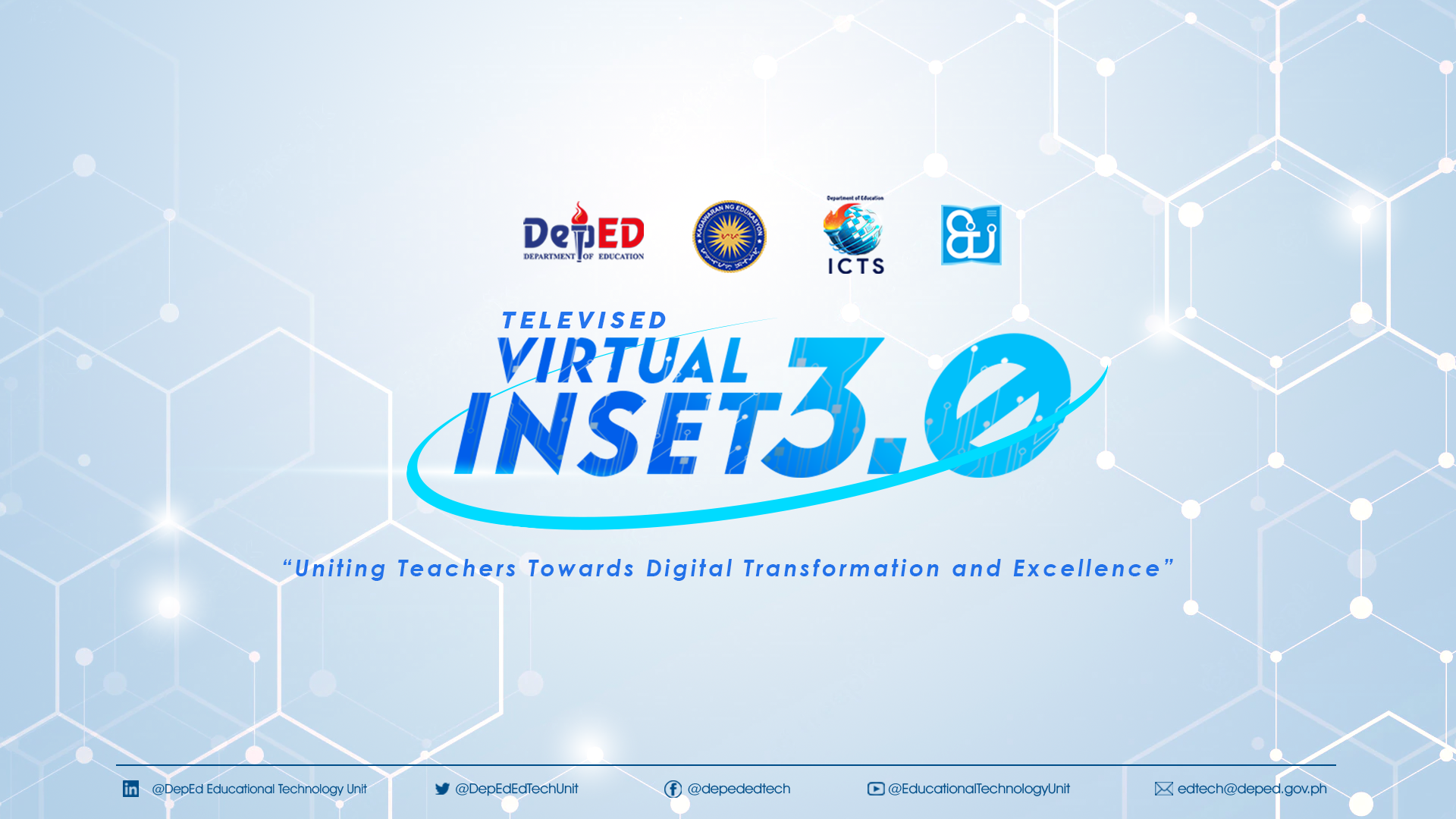 In line with the mission and vision of the Department of Education (DepEd) to instill and educate young minds with world-class skillsets, the Information and Communications Technology Service (ICTS) through the Educational Technology Unit (EdTech) will conduct the Televised Virtual In-Service Training Program for Teachers (VINSET 3.0) with the theme "Uniting Teachers Towards Digital Transformation and Excellence." The virtual activity will be shown on 08-11 August 2022 and streamed through the online platforms of DepEd. The recorded session will be aired on a later schedule via DepEd TV's local cable partners.
The activities are programmed to impart the latest technological innovation in instruction to prepare teachers (public and private) for in-person classes using different ICT and digital learning applications. In addition, the topics are carefully identified to ensure the upskilling of teachers that will necessitate effective utilization in their respective classes in whatever learning environment. The Televised VINSET 3.0 was granted by the CPD Council for Professional Teachers with an Accreditation Number: PTR-2022-366-1899 with 15 CPD Units.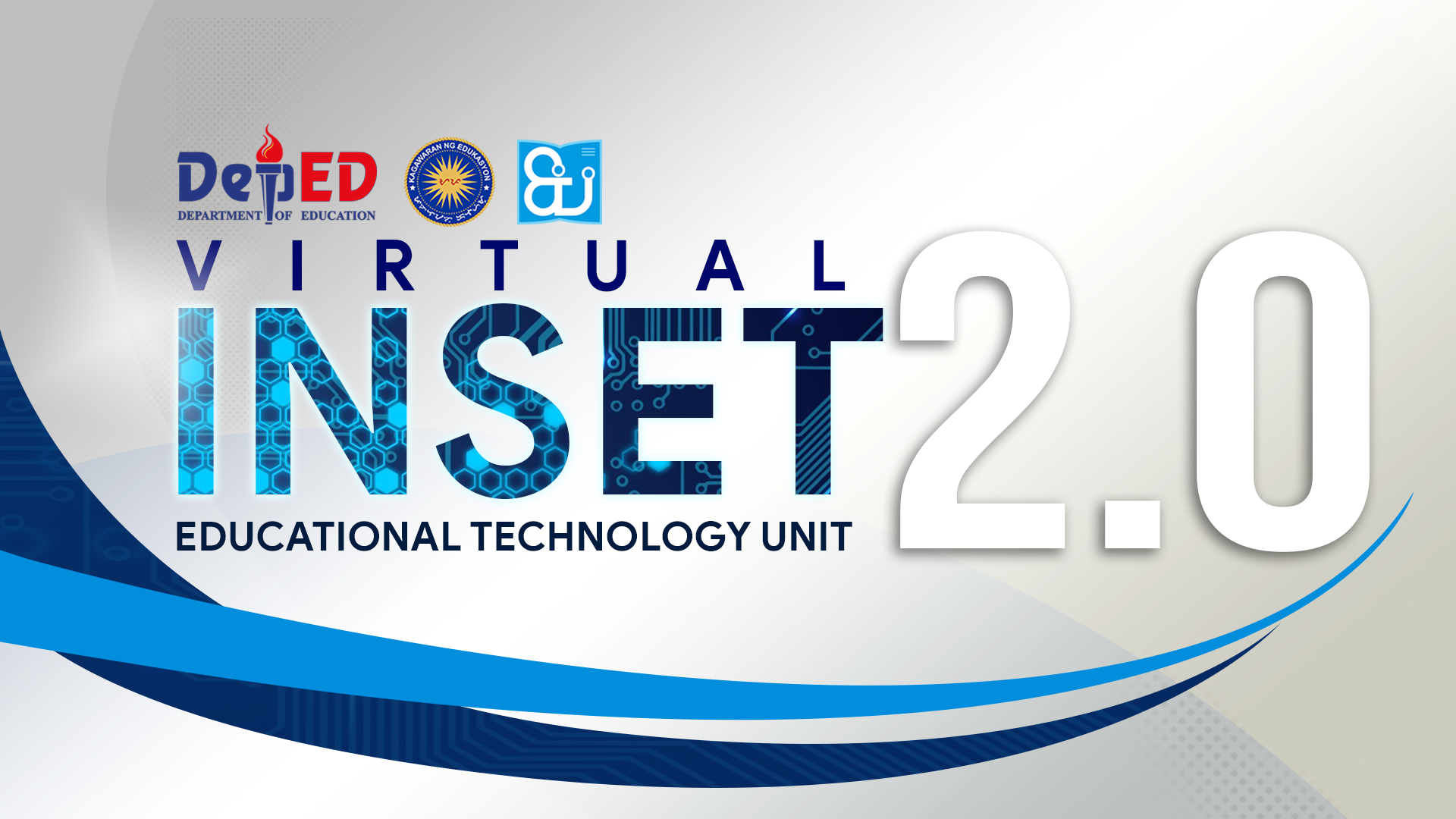 1. Capacitate teachers in using different online modality platforms that include DepEd Learning Management System, DepEd COmmons, DepEd Online (FB Page, Youtube, ETULAY Tutorial Session), DepEd TV, and DepEd Radio
2. Provide awareness and proper handling of technology tools in delivering instruction in synchronous and asynchronoys format.
3. Learn and apply different components of cyber wellness (data privac, netiquette, and troubleshooting).
4. Teach emerging technology tools and applications to maximize the use of cross-platform operating system.
5. Inspire teachers through guided programs to innovate and upgrade their skills in the use of different solutions and in aquiring international certification under Microsoft, Adobe, and Google.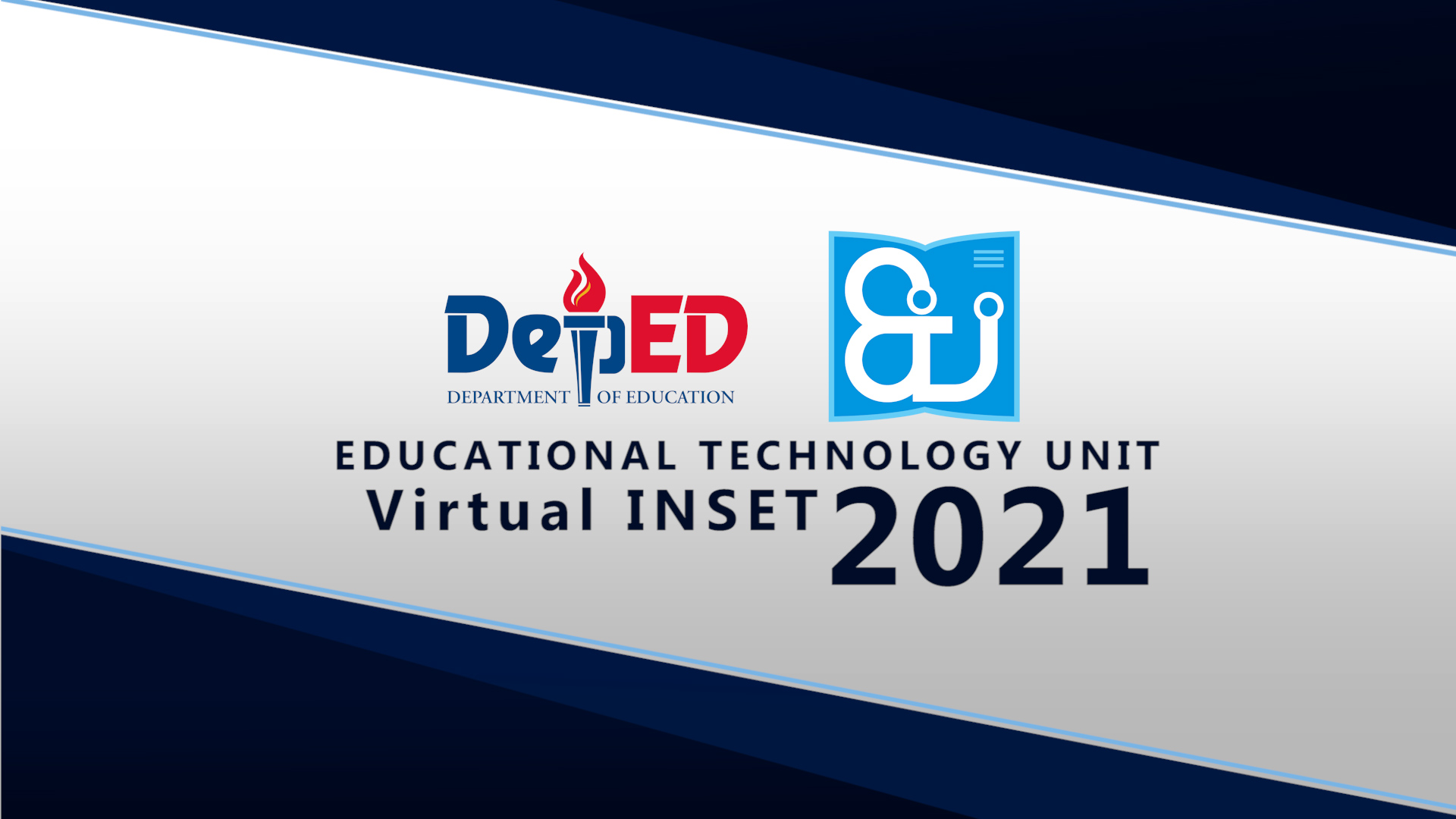 This five-day session aims to further expand the participants' skills and knowledge on different digital teaching materials, systems and approaches that are useful in delivering quality instruction.